Miko Lawn and Landscape Maintenance
We are a full service lawn and landscaping company with over 25 years experience. And, we proudly and professionally serve both residential and commercial landscape needs in Lancaster County and surrounding areas. We offer mulching, trimming, landscape design, installation, mowing, weed control, and other services.
What's more, we carry 25+ Years Experience, are State Licensed, Certified, and Insured. We provide lawn and landscape needs in Lancaster, Lititz, Manheim, Strasburg, Lampeter, Willow Street and more.
Miko received certification from Penn State for tree and shrub identification and has received a certification for "Focus on pruning." Miko Lawn and Landscape is a member of ISA (International Society of Arborists), a member of the Penn Del Chapter, and a member of the Southern Lancaster County Chamber of Commerce.
Courteous, Professional Crew Members
Let our professional crew take care of your property, ensuring that your lawn and landscaping remains beautiful throughout the year. They don't just cut and trim grass and bushes – they have the training to inspect and diagnose problems caused by disease, insects, or poor soil conditions. Our goal is to help you enjoy your outdoor areas and to create the surroundings you've envisioned.
(717) 464-4110
P.O. Box 211
Strasburg, PA 17579
Refer Us . . . Get 10% Off Services*
*Refer a friend or family member and receive 10% off both your next services!
Please make sure the new customer mentions the referral and your name when they contact us. Thank you!
Miko General Maintenance Schedule
March – June: Cleanup/edge/mulching, installation of plants/grass, mowing.
June – September: Trimming shrubs
September – December: Tree trimming, shrub trimming, leaf cleanup, perennials cut back, shrub reductions.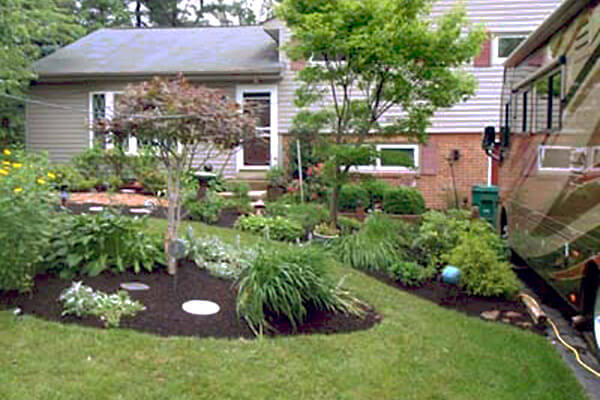 Miko Services and Schedules
ROUTINE MOWING
Weekly: April through November; estimated 28 cuts)
Routine will be completed in one day's time on the same day (determined in advance) each week – barring unforeseen circumstances.
Removal of clippings will be included (preferable method – bagging while mowing.) This includes removal of collected clippings from the site.
Walkways, driveways, patios, and building surfaces will be free of clippings within two hours of mowing completion.
All mowing will be completed unless otherwise approved by the Client or if growth of grass does not warrant mowing.
All litter on lawn areas will be picked up and disposed of properly off-site.
Prudent and standard mowing practices will be used (i.e., equipment equipped with all safety guards, no scalping, sharp turning, skipping of areas, or "hot dogging".) Mower blades will be properly sharpened prior to each mowing.
The appropriate equipment will be used as applicable. Additionally, hand-mowing will be employed wherever scalping, digging, divots, or "skips" are encountered. To assure a complete job and to avoid damage, weed eating will be employed where mowers cannot appropriately reach.
Sidewalks will be edged with a weed-eater during each mowing. Grass height at the edge shall remain at least 1″ in height.
Optional Lawn Turf Services:
Turf Services
Turf Insecticide
Turf Aeration
Turf Renovation
---
BEDDING AREA SERVICES
Bed Edging
Once per year – to be done April / May
Four inch (4″) deep, clean, straight edge established on all tree, shrub,flower, utility, and lamppost bedding areas.
Excess dirt and sod to be removed from premises by end of each day's work.
Extreme care to be exercised to not move edge lines further into turf areas.
Mulch Application
Once per year – to be done April / May
Mulch will be of the same type presently in place.
Apply a uniform coating of quality double ground, hardwood bark mulch (1″ minimum: 2″ maximum) to all tree, shrub, flower, utility, and lamppost bedding areas.
Routine Weeding
15 times per year: Bi-weekly April through November
All tree, shrub, flower, sign, utility, and lamppost bedding areas will be made weed-free during the scheduled week on a bi-weekly basis.
Bed Clean-up
2 times per year: from April / May and Oct / Nov
Remove leaves, debris, and litter from bedding areas. Contractor will guarantee safety of ground cover, bulbs, perennials, and annuals and is responsible for prompt replacement of damaged items.
---
MISCELLANEOUS LANDSCAPE SERVICES
Curb Line Sweeping and Parking Lot Clean-Up (1 time: April)
Sweeping of all curb line areas within the property to remove cinders, cigarette butts, dirt, and miscellaneous debris from drives and roads.
Total job to be completed within one week, barring major weather disruption.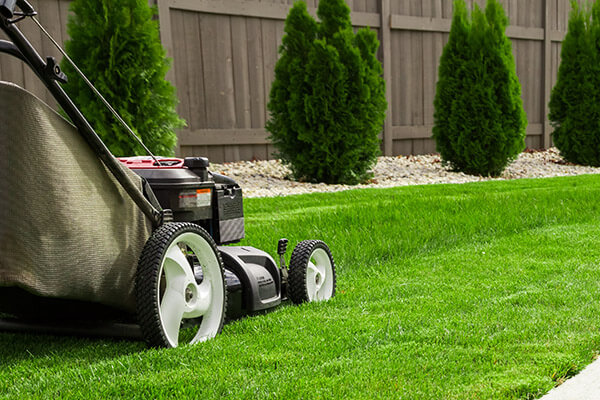 Additional Services
Watering
Flower Planting
Tree Removal & Pruning
Landscaping
Extra Leaf Clean-up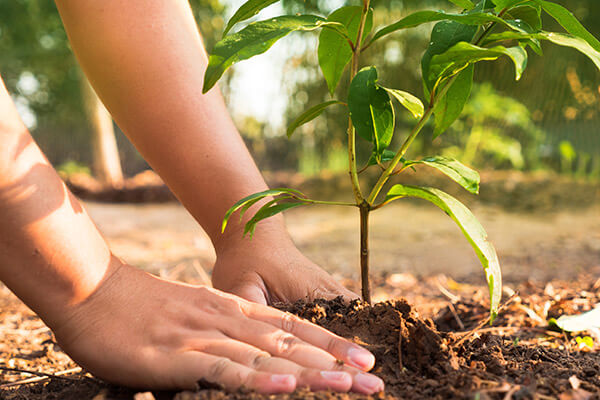 Visit our Miko Photo Gallery
You can meet our team, and check out a few of our maintenance projects. You might even get some ideas about landscaping from projects we've been fortunate to create that you might consider in your own landscaping project. If you have questions… contact us anytime.